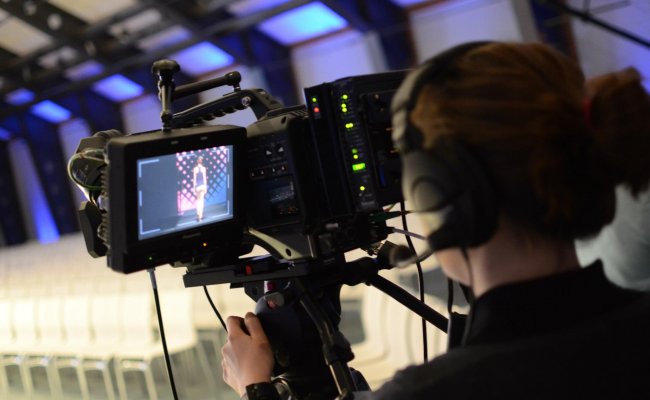 On October 25th, 2012 we webcasted a Grand Gala presenting the results of a project promoting women in fashion. The gala was a part of the Fashion Philosophy - Fashion Week Poland - largest fashion event in Poland.
The client - Lodz Academy of Art - selected Karol Fajfrowski as executive producer and Paweł Mrugalski of TVi LODMAN was the producer. The broadast setup included 4 cameras, including one on a 7-meter camera crane. An additional mix was also sent back-stage for the crew and synchronisation of models. This was made possible by use of the HD Flight Pack joined with the Mackie 1202-VLZ3 audio mixer.
Thanks to the use of in-house broadcasting platform, the webcast was available in exceptionally high quality, and available in full-content DVR mode allowing viewers to watch the entire show from the start, even if they joined it later. The webcast was also available on iOS devices including iPhones, iPads and Apple TVs. Up to 10% of the viewers of the webcast used mobile devices.
Links