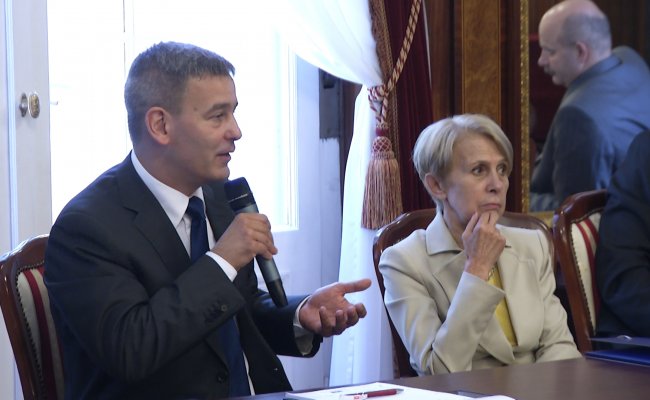 26.06.2013: In cooperation with TVP Łódź, we produced a webcast of a conference heralding the launch of a new TV channel: TVP Regiony.
The broadcast was based on the standard HD Flight Pack: 3 Full HD Panasonic cameras plus a HD character generator used for intro animation, lower-thirds and conference schedule. The entire conference was recorded to P2 cards in 1080/25i, the same format as the one used by the Telewizja Polska for its High Definition production allowing material exchange.
We were very happy to be able to work again with the TVP Łódź team - Jan Starzak
TVi LODMAN had prepared an intro ident and a graphics package for the conference. The webcast was one of many results of the cooperation between TVP Łódź and TVi LODMAN, the previous being the "Concert In The Underground Cathedral" concert production, produced completely by the TVi LODMAN team and later broadcasted by the TVP Łódź.
Linki
"TELEWIZJA" - A TVP Łódź report from the conference, broadcasted on June 27th, 2013